List of Aligarh Muslim University Notable Alumni (AMU)
Globally, Aligarh Muslim University students and Amu Notable Alumni are dispersed. Exactly as predicted by Sir Syed when the cornerstone for MAO College was set. The little plant will eventually grow into a massive tree whose branches will touch every continent. Aligarh Muslim University Notable Alumni
Because of its residential nature, where students spend their first five to ten years of life with others their age, AMU was and continues to be a singular experience. Sharing everything, dining, studying, and living together forges strong familial ties, and this is frequently what keeps the Aligarians motivated even later in life. When they get together again, they try to recreate the good times from their youth and rekindle their common aspirations and goals, which revives the renowned "Aligarh Spirit." All members of the AMU fraternity refer to themselves as "Aligns" or "Aligarians," regardless of whether they are students, instructors, or other university employees. Aligarh Muslim University Notable Alumni
Following are AMU Famous Personalities (Aligarh Muslim University Notable Alumni)
Mohammad Hamid Ansari
Sheikh Abdullah
Arif Mohammad khan
Naseeruddin Shah
Zakir Hussain
 Irfan Habib
Jawed Akhtar
Lala Amarnath
Dilip Tahil
Anubhav Sinha
Saadat Hassan Mant
Mufti Mohammad Sayeed
Majid Hussain
Anwara Taimur
Mohammad Azam Khan
Frank Islam
Liaqat Ali Khan
 Khan Abdul Gaffar
Major Dhyan Chand
Ashok Seth
and there are many more
1. Mohammad Hamid Ansari
Indian Politician & retired Indian Foreign Service officer
Birthday – 01 April 1937
Place of Birth – Kolkata (West Bengal)
Parents – Mohammad Abdul Aziz Ansari & Aasiya Begum
Study in A.M.U. –
B.A. (Political Science
M.A. (Political Science)
Achievements –
Ambassador to UAE – 1976-1979
Permanent Represent to the United Nation – 1993-1995
Vice President of India – 11 Aug 2007, 11 Aug 2017
Vice Chancellor, AMU – 2000-2002
Padma Shri – 1984
2. Sheikh Abdullah
Kashmiri Politician
Birthday – 5th Dec 1905
Death – 8th Sept 1982
Place of Birth – Soura Sri Nagar, Jammu, and Kashmir India
Parents – Sheikh Mohammed Ibrahim
Study in A.M.U. – Sc. in Chemistry – 1930
Achievements –

Referred as "Sher-e-Kashmir" (Lion of Kashmir)
Prime Minister of Jammu & Kashmir on 17 March 1948 – 8 August 1953
Chief Minister of Jammu and Kashmir 25 Feb 1975 – 26 Mar 1977
3. Arif Mohammad khan
Indian Politician
Birthday – 18 November 1951
Place of Birth – Barabasti, Bulandshahr.
Parents – Ashfaq Mohammad Khan
Study in A.M.U. – A. (Hons)
Achievements/Notable Work –
Honorary Secretary of AMU Students Union (1971–72)
President of AMU Students' Unionin the year 1972-73
He defended the Supreme Court judgment on the Shah Bano case in Parliament.
Run the Samarpanfor physically challenged people.
Governor of Kerala1 September 2019
4. Naseeruddin Shah
Indian film and stage Actor and Director
Birthday – 20 July 1950
Birth Place – Barabanki, Uttar Pradesh, India
Parents – Aley Mohammed Shah & Farrukh Sultan
Study in A.M.U. – A. (Hons) in 1971
Achievements/Notable Work –
Padma Shri – 1987
Padma Bhushan – 2003
National Film Award for Best Actor – Sparsh 1979 and Paar 1984
National Film Award for Best Actor – 2006 Iqbal 
International Film Academy Awards – Sarfarosh 2000
The Volpi Cup Awards Best Actor – Paar 1984
5. Zakir Hussain
Indian Economist and Politician
Birthday – 8 February 1897
Death – 3 May 1969
Birth Place – Kaimganj, Farrukhabad, Hyderabad State
Parents – Fida Husain Khan & Naznin Begum
Study in A.M.U. – A. (1918) & M.A. (1920)
Achievements/Notable Work –
Padma Vibhushan – 1954
Bharat Ratna – 1963
Governor of Bihar (1957-62)
2nd Vice President of India (1962-67)
3rd President of India (1967-69)
Founded Jamia Milia Islamia University
6. Irfan Habib
Indian Historian following the methodology of Marxist historiography
Birthday – 12 August 1931
Place of Birth – Vadodara, Gujarat
Parents – Mohammad Habib & Sohaila Habib
Achievements/Notable Work –
Professor Department of History of the AMU
Elected Corresponding Fellow of British Royal Historical Society since 1997
Chairman of Indian Council of the Historical Research during 1986-90
Watumull Prize of American Historical Association, 1982.
Padma Bhushan, 2005
Ibn Sina Memorial Lecture, 2009
Yash Bharti, 2016
7. Jawed Akhtar
Indian Political activist, Poet, Lyricist, and Screenwriter
Birthday – 17 January 1945
Place of Birth – Gwalior, Madhya Pradesh
Parents – Safia Akhtar and Jan Nisar Akhtar
Achievements/Notable Work –
Padam Shri – 1999
Padam Bhushan – 2007
Sahitya Akademi Award – 2013
Richard Dawkins Award – 2020
National Film Awards Best Lyrics – Saaz, Border, Godmother, Refugee, and Lagaan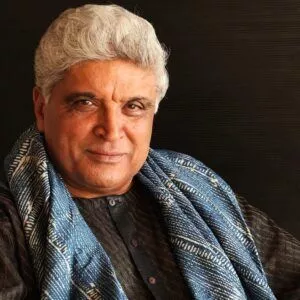 8. Lala Amarnath
Cricketer and Captain of the Indian national cricket team
Birthday – September 11, 1911
Death – 5 August 2000
Birth Place – Kapurthala, Kapurthala State, Punjab, India
Parents – Azmat Rana and Shafqat Rana 
Achievements/Notable Work –
First player ever to score a century for India Test cricket
Only bowler to dismiss Donald Bradmanhit's wicket.
9. Dilip Tahil
Film Actor
Birthday – 30 October 1952
Birth Place – Lucknow, Uttar Pradesh, India
Parents – Ghansham Jethanand Tahilramani 
Study in A.M.U. – Attended AMU for a year
Achievements/Notable Work –
Known for his work in Bhaag Milkha Bhaag(2013), Baazigar (1993) and Ra One (2011)
Acted in more than 100 Bollywood films
Dalip made a record win to Kendall Cup
All Aligarh Muslim University Notable Alumni and AMU Famous Personalities
10. Anubhav Sinha
Indian film director, producer, and write
Birthday – 22 June 1965
Place of Birth – Jamalpur, Bihar
Parents – Sushila Sinha and Prem Govind Sinha
Study in A.M.U. – M.Tech. (1988)
Achievements – Known for his work in Tum Bin (2001), Ra. One 2011, Mulk 2018, Article 15 2019, and Thappad 2020
11. Saadat Hassan Manto
Novelist, playwright, Essayist, Screenwriter, Short story writer
Birthday – 11 May 1912
Death – 18 January 1955
Birth Place – Paproudi, Samrala, Punjab, British India
Parents – Sardar Begum and Ghulam Hasan Manto
Study in A.M.U. – Graduation ( 1934)
Achievements/Notable Work –
Known to write about hard truths of the society that no one dared talk about. 
Work – Toba Tek Singh; Thanda Bu Khol Do Kaali Shalwar; Hattak
Saadat Hasan Manto was posthumously awarded Nishan-e-Imtiazaward by Pakistan Government
12. Mufti Mohammad Sayeed
Indian Politician
Another Aligarh Muslim University Notable Alumni
Birthday – 12 January 1936
Death – 7 January 2016
Birth Place – Bijbehara town of Anantnag district, Kashmir
Study in A.M.U. – Law degree and Arabic graduate degree
Achievement –
He served twice as the Chief Minister of Jammu and Kashmir, from November 2002 to Nov 2005 and again from Mar 2015 to Jan 2016
Minister of Tourism in Rajiv Gandhi Cabinet.
13. Majid Hussain
IndianGeographer,
Birthday – July 02, 1938
Death – 24 January 2019
Place of Birth – Banhera (Tanda), Haridwar district of Uttrakhand
Parents – Bashir Ahmad
Study in A.M.U. –
M.A. (Geography) – Gold Medalist
L.L.B.
Ph.D. (Geography) – 1963
Achievements –
Taught at Pragati IAS, JMI, New Delhi, North East Hill University, Shillong, University of Kashmir, Srinagar.
His textbooks are used at the University of Pennsylvania
Ex-President Indian National Cartographic Associations
Former Vice President of the International Association of Landscape Ecology (1984–1992) for two terms
Delhi Government Award for 1997's top geography instructor
Bhugol Bhushan Awards, 2008 Deccan Geographical Society, India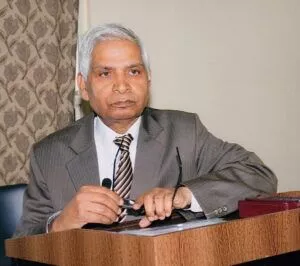 14. Anwara Taimur (Aligarh Muslim University Notable Alumni)
Indian Politician
Birthday – 24 November 1936
Place of Birth – Assam, British India
Study in A.M.U. – Graduated with Economics Honors
Achievements –
8th Chef Minister of Assam(1980–81)
Cabinet Minister – Public Works
Cabinet Minister – Agriculture, Haj & Wakf Property
Vice President – India-Bangladesh Parliamentary Friendship Group 2005–2010
Chairperson – Committee on Paper Laid on the Table 2004–2010
15. Mohammad Azam Khan
Indian Politician
Another Amu Notable Alumni
Birthday – 14 August 1948
Birth Place – Rampur, Uttar Pradesh, India
Parents – Mumtaz Khan
Study at AMU and earn a law degree (1974)

Achievements –
Member of Parliament, Lok Sabha
Minister in the government of Uttar Pradesh
Member of Legislative Assembly, Uttar Pradesh
16. Frank Islam
IT Entrepreneur, Investor, Philanthropist, and Writer
Birthday – 1953
Place of Birth – Azamgarh, India
Study in A.M.U. – M.Sc.
Achievements/Notable Work –
Founder and CEO of the QSS Group
Head of the FI Investment Group
honoree of the Inter-Faith Conference of Metropolitan Washington (2016)
Martin Luther King Jr. Legacy Award in (2015)
The Indus Entrepreneurs Legends Award (2014).
US President Barack Obama appointed him to be General Trust of the Board of Trustees of the John F. The Kenedy Center for the Arts (2013)
Small Business Person of the Year of Washington DC Metropolitan Area (2001)
Young Entrepreneur of the Year Awards (1999)
17. Liaqat Ali Khan (Amu Famous Personality)
Pakistani Politician
Amu Notable Alumni
Birthday – 1 October 1895
Death – 16 October 1951
Place of Birth – Karnal in Punjab Province of British India
Parents – Nawab Ahmad Ali Khan
Study in A.M.U. – LLB and B.Sc. Political Science
Achievements/Notable Work –
Known as Shaheed-e-Millat and Quaid-e-Millat Leader of the Nation (Martyr of the Nation)
15 August 1947–16 October 1951: First Prime Minister of Pakistan
President of Pakistan Muslim League
18. Khan Abdul Gaffar
PashtunIndependence Activist, Political & Spiritual Leader
Birthday – 6 February 1890
Death – 20 January 1988
Birth Place – Utmanzai, Hashtnagar, Punjab Province, British India
Parents – Bahram Khan
Achievements –
Awarded Bharat Ratna
Khan strongly opposed the Partition of India
Nicknamed Frontier Gandhi, Badshah Khan, Bacha Khan
Initiated in, the Khudai Khidmatgar Servants of God movement (1929)
20. Ashok Seth
Indian Interventional Cardiologist
On more Aligarh Muslim University Notable Alumni
 
Study in A.M.U. – MBBS from the J.N. Medical College, AMU in (1978)
Achievements –
Delhi Ratna Award
Padma Shri, in 2003
Padma Bhushan, in 2015
DMA Medical Teachers' Award
New Delhi's Fortis Escorts Heart Institute's director
Head of the Cardiology Council for the Fortis Group of Hospitals.
performed 20,000 angioplasties and more than 50,000 angiograms.
Fellow of the Royal Colleges of Medicine in Ireland, London, and Edinburgh
a member of the Catholic Order of Isabella
Literature and journalism AMU Notable Alumni list
Syed Mujtaba Ali
Ahmed Ali
Akshay Kumar Jain
Arfa Khanum Sherwani
Asghar Wajahat
Asrar ul Haq Majaz
Azarmi Dukht Safavi
Bashir Badr
Basharat Peer
Deeba Salim Irfan
Fani Badayuni
Hakim Syed Zillur
Rahman
Hayatullah Ansari
Ismat Chughtai
Kabir Ahmad Jaisi
Punathil Kunjabdulla
Qazi Abdul Sattar
Rahi Masoom Raza
Raja Rao
Saadat Hasan Manto
Sajida Zaidi
Salma Siddiqui
Salman Al-Azami
Shan-ul-Haq Haqqee
Zafar Ali Khan
Zahida Zaidi
Mushtaq Ahmad Yusufi
Munier Choudhury
Muzammil H. Siddiqi
Nabakanta Barua
Khaleel-Ur-Rehman Azmi
AMU Famous Film and television Star and Best Actor list Another Amu Notable Alumni
Khwaja Ahmad Abbas
Muzaffar Ali
Naseeruddin Shah
Saeed Jaffrey
Shaheed Latif
Surekha Sikri
Javed Akhtar
Akhlaq Mohammed Khan
Akhtar ul Iman
Ali Sardar Jafri
Anubhav Sinha
Dalip Tahil
Habib Tanveer
Jan Nisar Akhtar
AMU Famous Politicians and Law list Another Amu Notable Alumni
Zakir Husain
Muhammad Mansur Ali
Mohammad Hamid Ansari
Mohamed Amin Didi
Malik Ghulam Muhammad
Liaquat Ali Khan
Khawaja Nazimuddin
Fazal Ilahi Chaudhry
Ayub Khan
AMU Famous Humanities and Social Sciences list
K. K. Muhammed
Ishwari Prasad
Irfan Habib
Abul Kalam Qasmi
Abdul Haq
Abul Lais Siddiqui
Jalaluddin Umri
Haroon Khan Sherwani
Mohammed Ziauddin Ahmed Shakib
Obaidur Rahman Siddiqui
AMU Science and Technology list
Ishrat Hussain Usmani
Syed Ziaur Rahman
Shahid Jameel
Qudsia Tahseen
Mansur Hoda
Kazi Mobin-Uddin
K. P. Mohanakumar
Hassan Nasiem Siddiquie
Divya Jain
Ashok Seth
Asad Ullah Khan
Pucadyil Ittoop John
This list is Including only 20 Names but there are more than 1000 famous AMU Notable Alumni who are spreading Aligarh Muslim University Names all over the World.