Amu Entrance Last 3 year Papers 2021-2024
AMU Entrance Question Papers Last 3 years 2024 pdf Are you getting ready to take the test? If so, you've come to the correct place! Taking an admissions exam might be a scary experience, but don't worry—we're here to make it as stress-free as we can.
Additionally, see: AMU 2023 Papers
The Aligarh Muslim University Entrance Exam is conducted annually to select students for admission to undergraduate and graduate programs. It is administered by AMU both offline and online. The test is divided into objective and subjective sections. The objective segment is made up of multiple-choice questions, while the subjective part is made up of questions in the form of essays. The test measures how familiar the candidate is with the topics.
For Download App Click here
Note: After Purchasing the Paper please wait for 10-20 sec it will redirect you to download the Paper.
Buy AMU Entrance Paper for Last 3 year 2021-2024
Amu Entrance M.C.A 2021-2024
Amu Entrance M.B.A 2021-2024
Amu Entrance M.P.E.D 2021-2024
Amu Entrance B.S.C Paramedical 2021-2024
Amu Entrance B.S.C Nursing 2021-2024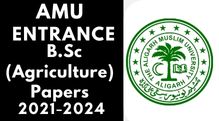 Amu Entrance B.S.C Agriculture 2021-2024
Amu Entrance B.U.S.M (Urdu) 2021-2024
Amu Entrance B.A Forigen Language 2021-2024
Amu Entrance B.P.E.D 2021-2024
Amu Entrance B.E (Civil) 2021-2024
Amu Entrance B.E (Electrical) 2021-2024
Amu Entrance B.E (Mechanical) 2021-2024
Amu Entrance B.Ed 2021-2024
Amu Entrance B.A.L.L.B 2021-2024
Amu Entrance B.A 2021-2024
Amu Entrance Class 11 (Science) 2021-2024
Amu Entrance Class 11 (Arts) 2021-2024
Amu Entrance B.Tech 2021-2024
Amu Entrance B.S.C 2021-2024
Amu Entrance B.LIB 2021-2024
Amu Entrance L.L.M 2021-2024
Amu Entrance Class 1 2021-2024
Amu Entrance Class 6 2021-2024
Amu Entrance Class 9 2021-2024
Amu Entrance M.Com 2021-2024
Amu Entrance B.Com 2021-2024
Amu Entrance M.A Political Sc 2021-2024
Amu Entrance M.Com 2021-2024
Amu Entrance B.Com 2021-2024
Amu Entrance M.A Political Sc 2021-2024
Amu Entrance M.A Linguistics 2021-2024
Amu Entrance M.A Economics 2021-2024
Amu Entrance M.A Sociology 2021-2024
Amu Entrance M.A/M.S.C Geography 2021-2024
Amu Entrance M.A Mass Comm 2021-2024
Amu Entrance M.A English 2021-2024
Amu Entrance M.A Education 2021-2024
Amu Entrance M.A Philosophy 2021-2024
Amu Entrance M.A Psychology 2021-2024
Amu Entrance M.A Hindi 2021-2024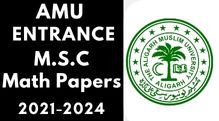 Amu Entrance M.S.C Math 2021-2024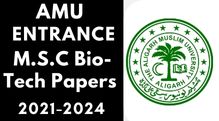 Amu Entrance M.S.C Bio Tech 2021-2024
Amu Entrance M.S.C Botany 2021-2024
Amu Entrance M.S.C Chemistry 2021-2024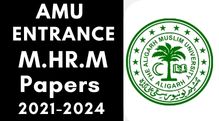 Amu Entrance M.HR.M 2021-2024
Amu Entrance M.E.D 2021-2024
Amu Entrance B.A Sunni Theology 2021-2024
Amu Entrance B.A ShiaTheology 2021-2024